Working towards our 5th flag  - Biodiversity
Our school community has already noticed more biodiversity in the habitats created and developed last year – from the butterflies which visited our newly planted Buddleia plants to the insects which now inhabit our log pile.  
While the priorities of the Green Schools Committee have been a little different this school year, we are continuing our efforts to keep our school litter free, we continue to recycle, save energy (whenever possible), conserve water and walk / park and stride to school.
As we enter into our final year to apply for our Biodiversity flag, the Green – Schools Committee would like to thank Mr. O'Connor, teachers, SNAs, Tony our caretaker, Chris in the office and former 6th Class committee members for all their help and support. We would also like to acknowledge all those who have and continue to give so freely of their time to help create and maintain our school garden, in particular Ann Cowley and Axel Bontes (parents).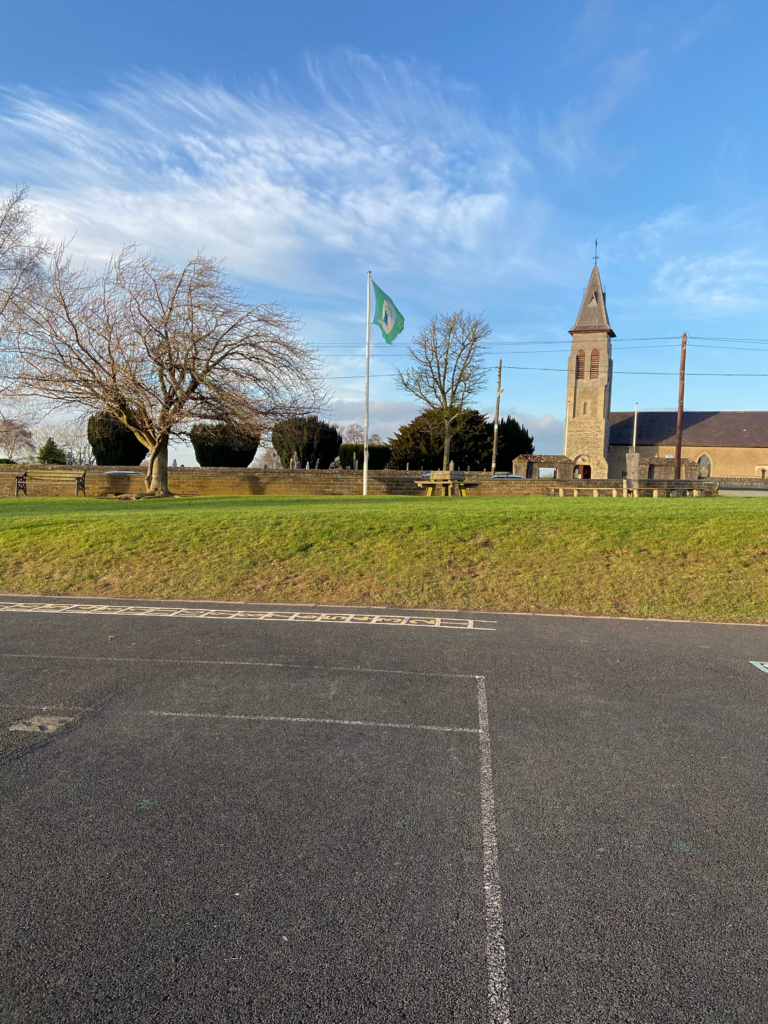 Our Green School Code
Plants, animals everywhere,
Protect them all, show them we care
From the smallest animal to the largest tree,
This is BIODIVERSITY.
Keepin' grass green and the oceans blue,
Biodiversity takes care of you.
Plants, animals, we're all linked
So let us not become extinct!